Newly appointed team will propose portfolio of green products and solutions to help crop care industry preserve environment
Minagro will mark its debut at New Ag International Conference and Exhibition, March 27-29, Dublin, Ireland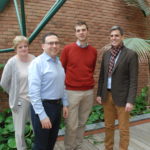 Louvain-la-Neuve, Belgium, March 13, 2019 – The Minafin Group, a developer and manufacturer of fine chemicals, pharmaceutical intermediates and active pharmaceutical ingredients (APIs), today announces the launch of Minagro, a new global business unit dedicated to developing and marketing greener and safer ingredients for the crop care industry. Minafin, which over the last 15 years has developed green chemicals with applications in many user markets, created Minagro to leverage the Group's skills and experience in this field.
Minagro will direct this expertise to help agrochemical and crop care companies meet the all-important challenges of improving the global impact of farming on the environment and enhancing food quality. A key objective of Minagro is advising agribusiness firms in finding those greener solutions most suited to their operations. It will be the first business entity in Europe to offer, under one roof, a full-range of bio-based ingredients for the agricultural industry.
"We see Minagro as a significant opportunity to leverage the Minafin Group's R&D and production capabilities in sustainable chemistry and to pursue our development of bio-based ingredients for the agriculture industry," said Frédéric Gauchet, president of the Minafin Group. "We are conscientious about improving crop production efficiency, agricultural sustainability and plant resilience. Minagro will support the agri-players in overcoming these challenges."
Minagro's entry into agribusiness comes at a time when the market for biopesticides and biostimulants is expected to grow at a CAGR of 15.4% and 10.4% to reach $6.6 bn and $3.29 bn (€5.9/2.9bn) respectively in 2022.
Minagro will focus on developing a range of green ingredients such as solvents, preservative formulations and active botanical extracts, as well as on providing its customers with 'applications support'. Those substances found in nature, such as essential oils and botanical extracts, are known to be effective in small doses and tend to pose fewer risks in crop care than conventional chemicals.
Under the leadership of Emmanuel Peulens, managing director of Minafin's Green Chemical Users businesses, new appointees Bassam Tannir, global business unit manager, Karen Van der Sande, senior project manager and Arnold de Maere, sales and marketing manager, will spearhead Minagro's developments and market growth. Together, this core team brings a combined 50 years' agrochemical experience, a strong market network and a range of technical expertise.
"Minagro welcomes Bassam, Karen and Arnold at a dynamic time, when around the world consumer trends in food are changing, environmental safety regulations are increasing and the appeal of green-sourced products is growing,' said Emmanuel Peulens. "We look forward to engaging with customers across Europe, the US and beyond on providing green solutions well-adapted to their needs and conditions, as well as guiding them towards eco-certification."
Within its applications support laboratories, Minagro will offer customers a unique service that includes a micro-biology laboratory and technical services to validate the protection of agro-formulation. Its customers will also benefit from a wide choice of nature-derived formulants.
Minagro's laboratories, commercial and administration offices are located in Louvain-la-Neuve, 20km south-east of Brussels. The company will be officially launched at the New Ag International Conference, taking place on March 27-29 in Dublin, Ireland, booth #38.
Note to editors:
A plant biostimulant is any organic substance or microorganism based on natural resources that, when applied to plants, seeds or the root environment soil, can stimulate the natural processes of plants to improve their uptake of nutrients, their immunity and/or their tolerance to abiotic stress. Biostimulants have properties that can extend the shelf-life of perishable food and vegetables; they can improve water retention and buffer fragile items from shock/bruising during transportation.
About Minagro
Founded in 2019, Minagro supports agribusinesses by proposing greener solutions to improve the global impact of the agricultural sector. Minagro develops innovative products and solutions for crop care applications based on sustainable raw materials leveraging the strengths of the Minafin Group in green and fine chemicals. Minagro is an affiliate of the Minafin Group.
About Minafin
 Founded in 2004, Minafin is a privately-held Belgian industrial company specialized in fine chemistry for the life sciences and the high-tech Industries. It generated more than €192M ($215M) in revenues in 2018 and employs 860 staff. Its activities include industrial subcontracting, development of chemical syntheses and industrial scale-up of custom-made processes as well as proprietary products with high added value for the pharmacy, cosmetic, agriculture and high-tech industries. The group has six manufacturing sites: two in the US, two in France, one in Germany and one in Belgium. The activities of the Group are organized in seven business units: Minasolve, Minakem, Minagro, Pennakem, Pressure Chemicals, Minascent and EcoXtract
Download the press release English Version: here
Téléchargez le communiqué de presse en français: ici
Media and analyst contacts
Andrew Lloyd & Associates
Carol Leslie – Juliette dos Santos
carol@ala.com – juliette@ala.com
Tel: +44 1273 675 100
US: + 1 617 202 4491
@ALA_Group
********************************************************************
Minafin lance Minagro, une nouvelle business unit proposant des ingrédients plus écologiques et plus sûrs pour l'industrie agricole
L'équipe fraîchement formée commercialisera un portefeuille de produits et de solutions pour accompagner l'industrie agricole face aux défis environnementaux
Minagro sera officiellement lancée à la New Ag International Conference and Exhibition du 27 au 29 mars à Dublin, en Irlande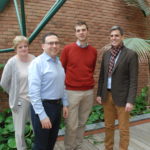 Louvain-la-Neuve, Belgique, le 13 mars 2019 – Le Groupe Minafin, spécialisé dans la chimie fine, les intermédiaires pharmaceutiques et les principes actifs pharmaceutiques, annonce aujourd'hui le lancement de Minagro, une nouvelle business unit dédiée au développement et à la commercialisation d'ingrédients plus écologiques et plus sûrs pour l'industrie agricole. Au cours des quinze dernières années, Minafin a développé des produits chimiques verts ayant des applications sur de nombreux marchés. C'est pour tirer parti de ces compétences et de ce savoir-que Minafin crée aujourd'hui Minagro.
Minagro mettra cette expertise au service des entreprises agrochimiques et de protection des plantes afin de les aider à relever des défis majeurs:  améliorer l'impact environnemental de l'activité agricole ainsi que la qualité des produits alimentaires. L'un des principaux objectifs de Minagro est de conseiller les entreprises du secteur agricole dans leur recherche de solutions plus écologiques et mieux adaptées à leurs activités. Elle sera la première entreprise en Europe à offrir, au sein d'une même entité, une gamme complète d'ingrédients d'origine biologique pour le secteur agricole.
« Minagro nous permet de tirer parti des capacités de R&D et de production du Groupe Minafin dans le domaine de la chimie durable et de développer des ingrédients d'origine biologique pour l'agriculture », déclare Frédéric Gauchet, président du Groupe Minafin. « Nous sommes soucieux d'améliorer l'efficacité de la production agricole, de mettre en place une agriculture durable et de rendre les plantes plus résistantes. Minagro aidera les acteurs du domaine agricole à répondre à ces défis. »
Minagro veut cibler le secteur des intrants agricoles, principalement celui des biopesticides et des biostimulants qui devraient atteindre des taux de croissance annuel de 15,4% et 10,4% pour générer 6,6 milliards $ et 3,29 milliards $ (5,9Mds€ / 2,9 Mds€) respectivement en 2022.
Minagro se concentrera sur le développement d'une gamme d'ingrédients verts tels que des co-formulants, des conservateurs et des ingrédients actifs d'origine végétale tout en offrant à ses clients un « support applicatif ». Les substances que l'on trouve dans la nature, comme les huiles essentielles et les extraits botaniques, sont efficaces à faible dose et présentent généralement moins de risques environnementaux que les produits chimiques classiques.
Sous la direction d'Emmanuel Peulens, Managing Director des activités Green Chemical Users de Minafin, les nouveaux collaborateurs Bassam Tannir, Global Business Unit Manager, Karen Van der Sande, Senior Project Manager et Arnold de Maere, Sales and Marketing Manager, seront en charge du développement et de la croissance de Minagro. L'équipe dispose d'une expérience cumulée de plus de 50 ans dans le secteur de l'agrochimie, d'un solide réseau sur ce marché et d'une vaste expertise technique.
« Nous accueillons Bassam, Karen et Arnold à un moment charnière pour le secteur avec l'évolution des tendances de consommation alimentaire dans le monde entier, la multiplication des réglementations environnementales et la demande croissante pour des produits d'origine biologique », déclare Emmanuel Peulens. « Nous sommes impatients de présenter à nos clients en Europe, aux Etats-Unis et au-delà, des solutions vertes plus adaptées à leurs besoins, ainsi que de les guider vers une éco-certification. »
Minagro offrira à ses clients un service unique grâce à la combinaison d'un laboratoire applicatif pour le développement des formulations vertes et d'un laboratoire de microbiologie pour valider la protection des formulations. Ses clients bénéficieront également d'un large choix de formulants d'origine naturelle.
Les laboratoires, ainsi que les bureaux de Minagro, sont situés à Louvain-la-Neuve, à 20 km au sud-est de Bruxelles. La société sera officiellement lancée lors de la New Ag International Conference and Exhibition, qui se tiendra du 27 au 29 mars à Dublin, en Irlande, stand #38.
Note aux rédacteurs :
Les biostimulants se définissent comme des substances et/ou des micro-organismes dont la fonction, lorsqu'appliqués aux plantes ou à la rhizosphère, est la stimulation des processus naturels qui favorisent/améliorent l'absorption ou l'utilisation des nutriments, la tolérance aux stress abiotiques, la qualité ou le rendement de la culture, indépendamment de la présence de nutriments.
A propos de Minagro
Créé en 2019, Minagro soutient les entreprises agricoles en proposant des solutions plus écologiques pour améliorer l'impact global du secteur agricole. Minagro innove en développant des produits et des solutions pour la protection des plantes, basés sur des matières premières durables, tout en s'appuyant sur les capacités du groupe Minafin en chimie verte et chimie fine. Minagro est une filiale du Groupe Minafin.
A propos de Minafin
Fondée en 2004, Minafin est une société industrielle belge privée spécialisée dans la chimie fine pour les sciences de la vie et l'industrie high-tech. Elle a généré plus de 192 M€ (215 M€) de chiffre d'affaires en 2018 et compte 860 collaborateurs. Ses activités incluent la sous-traitance industrielle, le développement de synthèses chimiques et le passage à l'échelle industrielle de procédés sur mesure ainsi que des produits propriétaires à forte valeur ajoutée pour les industries pharmaceutiques, cosmétiques, agricoles et high-tech. Le groupe compte six sites de production : deux aux Etats-Unis, deux en France, un en Allemagne et un en Belgique. Les activités du Groupe sont organisées en sept business units : Minasolve, Minakem, Minagro, Pennakem, Pressure Chemicals, Minascent et EcoXtract.
Download the press release English Version: here
Téléchargez le communiqué de presse en français: ici
Media and analyst contacts
Andrew Lloyd & Associates
Carol Leslie – Juliette dos Santos
carol@ala.com – juliette@ala.com
Tel: +44 1273 675 100
US: + 1 617 202 4491
@ALA_Group